Cash Buyers in San Bernardino
Do you own a home in San Bernardino County and need to sell it fast? Then let us help you. We will buy your home—no matter what condition it's in. You won't even have to dust.
Our job is to make selling your home as fast and easy as possible for you. We've bought homes from many other San Bernardino County homeowners, and we have the right staff and experience to make the home-selling process seamless. From valuation to closing, we can buy your home—without any commissions or fees— in as few as seven days, for a fair price. We understand how you may be in a position where you need to sell your home fast. When the clock is ticking, our cash home buyers in San Bernardino are here to help.
Buying Your Home Fast Is Our Business.
San Bernardino is an excellent area: similar to LA, but with less congestion. It's a diverse county with cities like Victorville, where you can visit the historic California Route 66 Museum; or San Bernardino, where you can take the whole family to Splash Kingdom Waterpark or drive the scenic alpine Rim of the World Highway. Whether you love camping in the Mojave National Preserve or watching the 66ers at San Manuel Stadium, the Inland Empire has a lot to offer both singles and families.
But as great as living here can be, sometimes you need to sell your home. Has your house depreciated in value? Is the cost of living getting too high? San Bernardino homeowners need to sell their homes for any number of reasons. Whatever your case may be, we can buy your property fast and pay you a fair cash offer.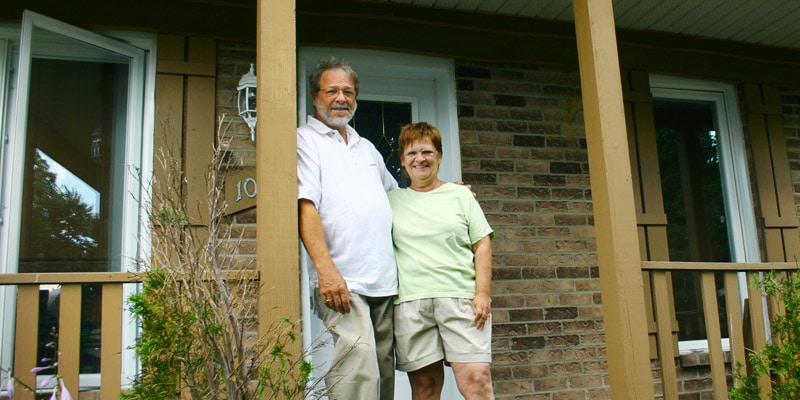 Osborne Homes Is the Best Cash Home Buyer in San Bernardino, CA.
When you need to sell your home in San Bernardino County fast, make Osborne Homes your first—and last—stop. We can get a valuation for your home based on the latest market info and make an offer almost immediately. Plus, we make everything easy for you. From setting up inspections to creating the escrow account, our staff does all the legwork. When you work with us, you'll have a single point of contact: a purchasing agent who will walk you through all the steps of the sale. It's personalized assistance when you need it most. Avoid the home showings, lowball offers, and negotiations that waste time and energy in a traditional home sale. Osborne Homes will get you your cash so you can get on your way—in as few as seven days.
It all starts when you give us a call. We'll start with a few questions to gather info, visit your property, and determine your home's valuation. Then we'll make you a fair offer. If you accept, we'll move on quickly, writing a purchase agreement, setting a closing date, and conducting inspections. We'll close the sale by sending your money to an escrow account set up for you. It's the easiest, fastest home-selling process you'll find.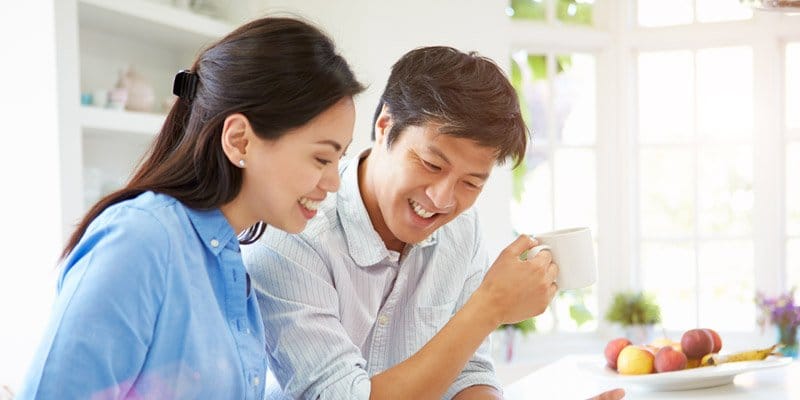 We Understand You Need to Sell Your San Bernardino Home Fast.
Owning a home can be hard. And when you have a home you need to sell quickly, things can get tricky. If you can't wait a day longer for your home to sell, call us. From Redland up to Mountain Pass, we've helped people all over San Bernardino County sell the house that was holding them back. No matter the reason you need to sell your home for fast cash, we can help make a difficult situation better.
Are you planning your retirement?

Don't struggle to maintain a big house. Sell it and downsize to a home that best fits your new lifestyle.

Have you inherited a home?

Trade it in for cash and avoid the unexpected responsibility of owning an unwanted home and dealing with its expensive upkeep and property taxes.

Is being a landlord no longer profitable because of bad tenants?

Sell your home and get cash upfront instead of struggling to collect monthly rent.

Are you facing foreclosure?

We can buy your home and save you a lot of financial and emotional trouble.

Are you moving out of state?

Don't wait until you live far away to sell your San Bernardino home. Do it now and avoid the trouble of a long-distance home sale.

Do you need to sell more than one property?

Don't search for an individual buyer for each one. We'll buy them all at once.

Do you need to make expensive home repairs?

You don't have to waste your time or money. We can buy your home, no matter what condition it is in.
Are You Ready to Sell Your Home? Let's Get Started.
We're ready to buy your home as soon as you're ready to sell it. Give us a call at (559) 500-3610, or fill out our contact form so we can get started. Selling your home and all the problems that go with it could be as close as a week away.

June Thomas | Fresno California
My sister and I inherited our mother's home and we needed to liquidate the property quickly to settle the estate. Unfortunately, my mom was a hoarder and left us with a property that needed a lot of work. We couldn't do the work ourselves and we didn't have the extra money to put into the property so we were stuck. I called a Realtor and he said he couldn't list the property until it was cleaned up. He gave me a list of items that needed to be done before he could proceed. I was devastated and didn't know what to do. I got a letter in the mail and decided to make the call. I was so happy to meet Dave and the Osborne Homes team. They gave me a fair cash "as is" offer right on the spot and we closed in less than 1 week. I didn't have to clean up or fix anything on the property which was a blessing.
Thanks guys for turning a difficult situation into a stress-free transaction.

Sue Wilson | Selma California
Finding ourselves in significant credit card debt, it occurred to us that we had the solution to pay off our bills right in front of us…a rental property with no mortgage! I contacted Dave Jeffers with Osborne Homes, to see if he might be interested in buying our property. After a quick visit to the house, Dave made us a fair offer that was based on market value and condition. Even though we had a long time renter occupying the house a short time later we had a check in hand! Selling to Osborne Homes was a seamless process and did not involve a realtor or paying commissions. Dave and the Osborne Homes team made this a very pleasant and lucrative experience!

Janette | Fresno California
I am so glad I met the Osborne Homes team! They were honest, responsive and gave me a very fair offer. I spoke to four other investors and I didn't feel comfortable with any one of them. One investor actually gave me a slightly higher price but he seemed like he was new to real estate and was just telling me what I wanted to hear. When I met Dave he made me feel comfortable and explained the process in detail. I'm so glad I decided to go with him and his company. He cared so much he even helped me move since my family was out of state.
Thank you Osborne Homes Team!!!