We buy houses in Merced County for cash
We'd love to buy your home. Homeowners in your area have sold us their homes for a variety of reasons. Some have had trouble in the current job market and have gotten behind on their mortgage payments. Some have seen their home's value depreciate over the past ten years—some by as much 40 percent—leaving them upside down on their mortgages. Others have needed to sell their home quickly so they could relocate for new careers. Whatever your reasons for selling, we can help you solve your problems by purchasing your house.
Merced County, California homeowners know why their area is special. Close to Yosemite National Park and conveniently located southeast of San Francisco, it's a haven for those who love the beauty of the Sierra Nevada mountains and want a short drive to the California coast. It's one of our favorite areas for buying homes.
We Buy Houses Fast with Fair Offers.
Selling your house to us is the fastest, easiest way to cash out a property that may be causing you problems. We've helped many Merced homeowners sell their property, and know how to get it done fast. Our cash home buyers in Merced county don't waste time—we can close and pay out an escrow account in as few as three days, and we can get a fair valuation and an inspection done faster than anyone else in town. When you work with us you also avoid paying any commissions or fees, which can run as high as five or six percent. You won't have to deal with open houses, lukewarm buyers, or lowball offers. Come to us first and save yourself a lot of time, and get cash for your home without the headaches.

How can I sell my house fast in Merced County?
Contact us. We'll take some basic information from you, crunch some numbers, visit your property, take pictures, and give you a fair valuation of your home. Upon your approval of our offer, we'll open an escrow account, have the inspection done, and have the closing. When we buy homes, the process happens fast—often as fast as a week.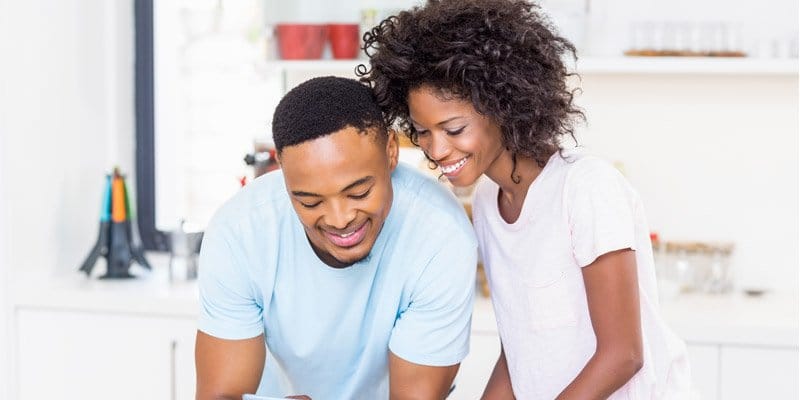 Selling Your Home Can Be Hard—But It Doesn't Have to Be.
Selling a home is a complicated process that takes time. You often need to make extensive renovations, hold open houses, and pay real estate agent fees. You have to deal with indecisive buyers who can drag the negotiation process out with counteroffers and can demand expensive repairs. It's a lot of hassle for someone who just needs to sell their home and get their cash, quick.
If you can't go through this lengthy process because you simply don't have the time, let us help. We understand there are many reasons why you might need to sell your home fast, and can help you cash out your property and move on with your life.
We've been helping Merced County homeowners sell their homes quickly and easily since 2009. That means we've seen it all; from unavoidable foreclosure to uncooperative tenants. By buying your home fast we can help you out of many difficult situations; whether you can't afford repairs, need to sell multiple properties, or are trying to conduct a Merced home sale while living out of state. We make a hard time easier. Give us a call and let us help.
Whatever the Reason, You Can Unload Your Home Fast to Us.
Don't waste any more time. Make Osborne Homes your first and last stop for selling your property. We've helped countless people in Merced sell their houses, and we've seen it all. Do any of these problems sound familiar? If so, we're the right home buyers for you.
Do you want to retire but are held back by a large home you need to maintain?

Sell us your home and live out your dreams.

Did a relative leave you a home?

Don't feel obligated to live in it, or pay expensive property taxes on an inherited property. Sell it to us to get cash for it, fast.

Are difficult tenants making rental property a poor investment?

Sell us your home, even if it's currently rented, and give up the headache of delinquent tenants.

Do you owe more than your home is worth? Are you being foreclosed on?

Don't struggle with payments you can't make or endure the financial and emotional toll of foreclosure. Sell it to us.

Are you moving? Maybe out of state?

Selling a home when you live far away from Merced County can be complicated, and involve expensive travel. Sell your home to us and make relocating easier.

Are you having trouble selling multiple properties?

We'll buy them all, saving you the burden of searching for multiple buyers.

Are home repairs too expensive?

Avoid wasting money and time on repairs. We will buy your home exactly as it is right now.
Sell Us Your Home, Hand off Your Problems.
Life is too short to spend it battling a stubborn real estate market or being burdened by an unwanted property. Sell us your home and let us deal with the headaches. To get started, call us at (559) 500-3610, or fill out this form. Free yourself from the homeownership burdens that are dragging you down.

June Thomas | Fresno California
My sister and I inherited our mother's home and we needed to liquidate the property quickly to settle the estate. Unfortunately, my mom was a hoarder and left us with a property that needed a lot of work. We couldn't do the work ourselves and we didn't have the extra money to put into the property so we were stuck. I called a Realtor and he said he couldn't list the property until it was cleaned up. He gave me a list of items that needed to be done before he could proceed. I was devastated and didn't know what to do. I got a letter in the mail and decided to make the call. I was so happy to meet Dave and the Osborne Homes team. They gave me a fair cash "as is" offer right on the spot and we closed in less than 1 week. I didn't have to clean up or fix anything on the property which was a blessing.
Thanks guys for turning a difficult situation into a stress-free transaction.

Sue Wilson | Selma California
Finding ourselves in significant credit card debt, it occurred to us that we had the solution to pay off our bills right in front of us…a rental property with no mortgage! I contacted Dave Jeffers with Osborne Homes, to see if he might be interested in buying our property. After a quick visit to the house, Dave made us a fair offer that was based on market value and condition. Even though we had a long time renter occupying the house a short time later we had a check in hand! Selling to Osborne Homes was a seamless process and did not involve a realtor or paying commissions. Dave and the Osborne Homes team made this a very pleasant and lucrative experience!

Janette | Fresno California
I am so glad I met the Osborne Homes team! They were honest, responsive and gave me a very fair offer. I spoke to four other investors and I didn't feel comfortable with any one of them. One investor actually gave me a slightly higher price but he seemed like he was new to real estate and was just telling me what I wanted to hear. When I met Dave he made me feel comfortable and explained the process in detail. I'm so glad I decided to go with him and his company. He cared so much he even helped me move since my family was out of state.
Thank you Osborne Homes Team!!!